VTG Oversize Eclipse Black Chased Flat Top Fountain Pen 14k nib, MUST SEE PICs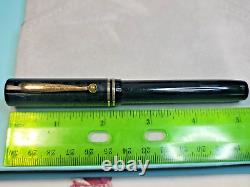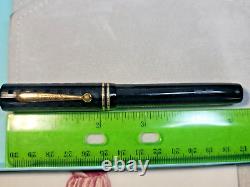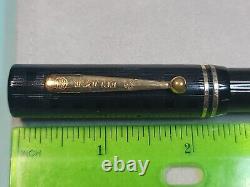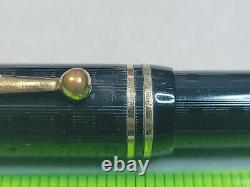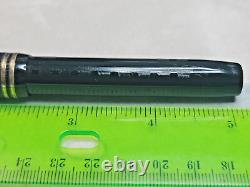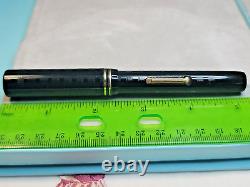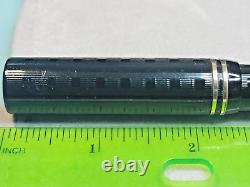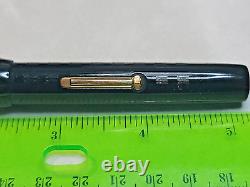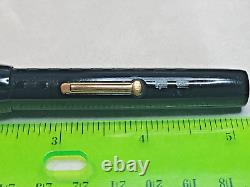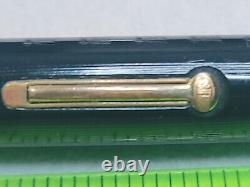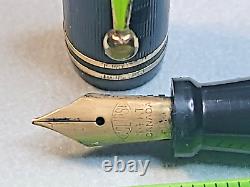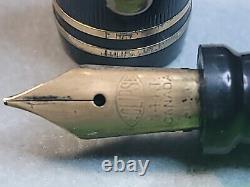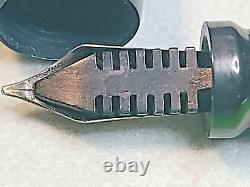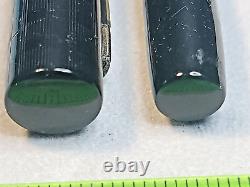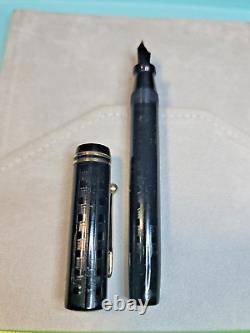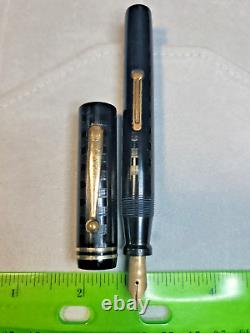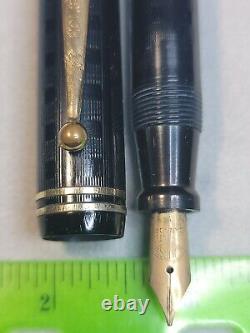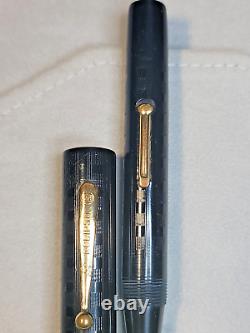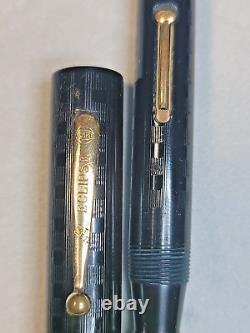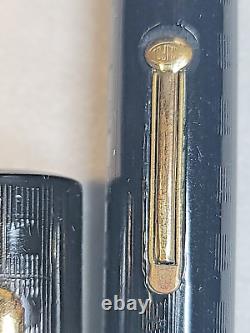 Eclipse Vintage Oversize Flat Top Chased Black Fountain Pen. No engravings, no dings, dents or cracks (Plz see all pictures) Nib is 14k fine point nib. The clip and lever gold with discoloring cap bands also shows wearing. The plastic on the cap and barrel are in excellent condition and the chasing is sharp and in great shape. This vintage Eclipse fountain pen is a unique addition to any collection.
Made with a plastic body and gold trim, this pen features a 14K gold nib in fine size (F). It is a lever fill fountain pen. The oversized flat top design and vintage age make this pen a true gem. The brand name is elegantly marked on the pen and it was made in the United States.
Whether you are a pen enthusiast or just looking for a unique writing utensil, this Eclipse fountain pen is sure to impress.