Mont Blanc Boheme Black and 14k white gold fountain pen with black stone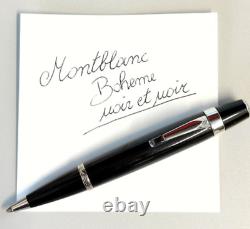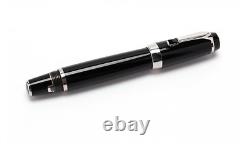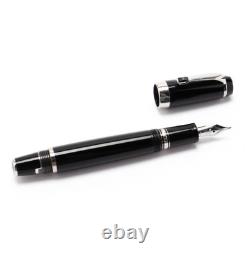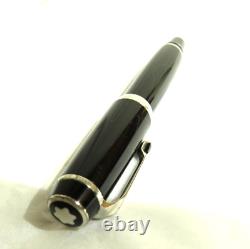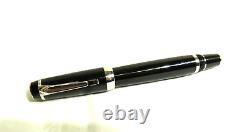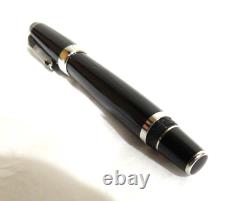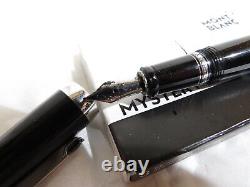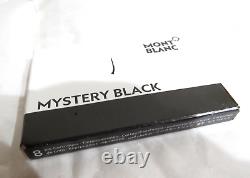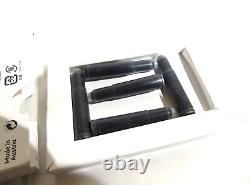 Montblanc Boheme - Black w/14k white gold and black onyx stone accent. Mont Blanc short Fountain pen. Fountain pen works fine and already has medium black ink.
Nib can use a little. Has light surface scratches all over pen, but hard to see with naked. And box of small black.
Materials: Body in black precious resin material with white gold details and synthetic black onyx stone affixed. Model: Boheme Noir et Noir pocket fountain pen. Consists of: Pen only no box.
Dimensions: Pen length 110 mm. Please know that we are a local mom and pop style family pawnshop. We are the oldest pawnshop in San Francisco dating back to 1890.
We pride ourselves in trying to be as honest as we can in our listings.. #1-Its not what you thought. #3-you have a question or need something. Please realize that we want to help and sometimes we get busy, so be patient! Contact me, just communicate, that's the best.
Be patient, if I don't answer right away, try again to contact me and I would be more than willing to work anything out. If you have questions, just call & ask for Markos. We deal in all sorts of merchandise, randomly at different times and we are by no means experts in any of them, sometimes, we miss things and sometimes we don't as it's the nature. If there is an issue that was not corresponded in my listing.
It was damaged upon arrival. There is something else wrong.
Make contact & I will work with you on it!