Otto Hutt Design 04 Fountain Pen Black Shiny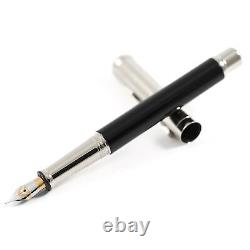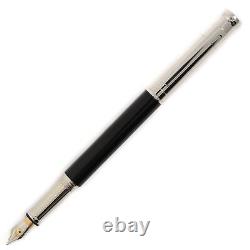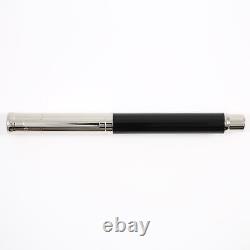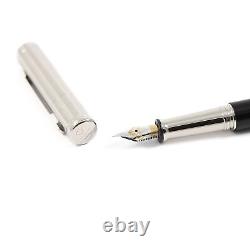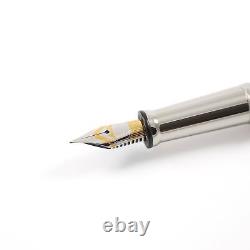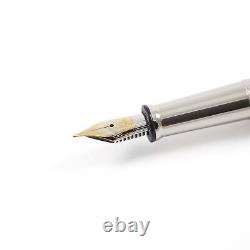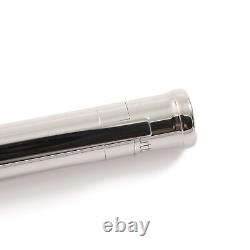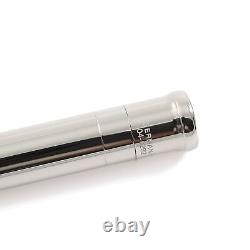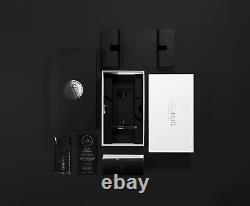 Otto Hutt Design 04 Fountain Pen Black Shiny. Design 04 is a homage to aesthetic linearity. Discreet design that is uncompromisingly subordinate to its purpose. Technical sophistication and the highest quality materials. Based on an original design by Otto Hutt. Classic design developed for the future and refined by hand. Best workmanship, perfect functionality, valuable sustainability - in Design 04 in the original design by Otto Hutt, the inventive spirit is shown in its most beautiful form. This perfectly shaped fountain pen combines classic design with traditional craftsmanship. The creative minds in production at Otto Hutt continue the simple design in the spirit of the creator of the writing instruments. On the other hand, the loving and precise processing of each individual piece is not that easy. A very special feature of the high precision of the mechanical production is the spring clip made of solid brass, refined with a layer of high-quality platinum or rose gold and perfectly functional.
The fittings of the all-black models are PVD-coated. A writing instrument from Otto Hutt belongs to its owner, always and everywhere, unmistakably and - for life.
The fountain pen comes in a nice packaging including a converter & 1 cartridge, ready to write.