Parker Duofold Centennial Black Fountain Pen 18k Gold Nib NEW in BOX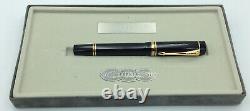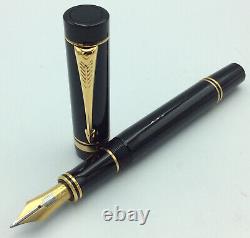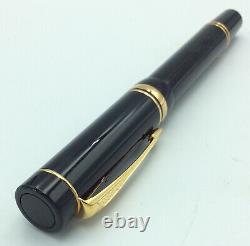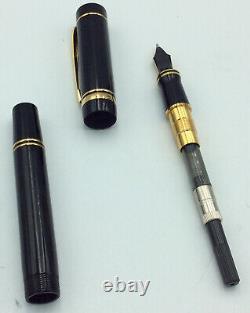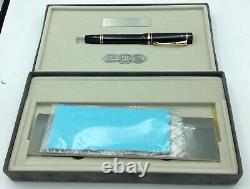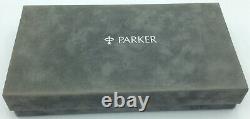 Details: Authentic item, brand new with a special box (very limited) and receipt. Package Includes: We package our items well so your item can get to you safe. All our items are authentic. We are here to help you!
FOR THE TIME BEING POSTAL SERVICES ARE AVAILABLE ONLY TO THE COUNTRIES LISTED BELOW. ALBANIA, ARGENTINA, AUSTRALIA, AUSTRIA, BELARUS, BELGIUM, BOSNIA AND HERZEGOVINA, BRAZIL, BULGARIA, CANADA, CHINA, CROATIA, CYPRUS (ONLY FIRST PRIORITY), CZECH Rep. DENMARK (+FEROE ISLANDS & GREENLAND), EGYPT, ESTONIA, ETHIOPIA, FINLAND, FRANCE, GERMANY, GREAT BRITAIN, HONG KONG, HUNGARY, ICELAND, INDIA, IRAN, IRAQ, IRELAND, ISRAEL, ITALY, JAPAN, KENYA, KUWAIT, LATVIA, LEBANON, LICHTENSTEIN, LITHUANIA, LUXEMBOURG, MALAYSIA, MALTA, MEXICO, MOLDOVA, MONACO, NORTH MACEDONIA, NETHERLANDS, NEW ZEALAND, NORWAY, PAKISTAN, PHILIPPINES, POLAND, PORTUGAL, QATAR, REPUBLIC OF KOREA (SOUTH), ROMANIA, RUSSIA, SERBIA, SINGAPORE, SLOVAKIA, SLOVENIA, SOUTH AFRICA, SPAIN, SRI LANKA, SWEDEN, SWITZERLAND, TAIPEI, TANZANIA, THAILAND, TUNIS, TURKEY, UKRAINE, UNITED ARAB EMIRATES, U.