PLATINUM Fountain Pen#3776 Century Rhodium Finish #7-1 Black Diamond NibSize EF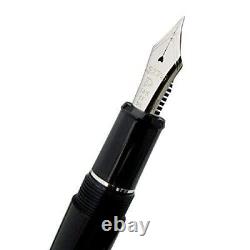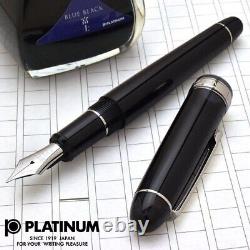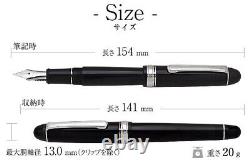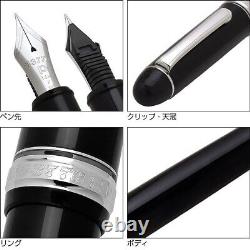 The contrast between intelligent and classy black diamonds and luxurious silver is beautiful. The "Black Diamond" sticks to the texture of the shaft so that it has the element of an accessory as a writing instrument for adults. With the motif of a black diamond, a jewel, this is a unique piece with the deep transparency of the black shaft. At first glance, it looks like a glossy black shaft, but the shaft itself is made of transparent material, and the internal structure can be seen through depending on how the light is received. This is a fountain pen worthy of the Black Diamond name. The "#3776 Century Black Diamond", which incorporates such a special black into the fountain pen, is combined with rhodium-finished metal parts. The silver shine of rhodium creates a calm atmosphere. In addition, there are many functional benefits, and the feature is that the hardness is very strong. Rhodium is the perfect material for fountain pens because it is scratch resistant, retains its luster, and does not deteriorate for many years. A spring-type inner cap called a "slip seal mechanism" built into the cap has achieved complete airtightness, which has been a challenge for fountain pens until now.
This prevents the ink on the pen tip from drying out, making it possible to write immediately even if the pen is left for a long time. The Platinum Fountain Pen is the first rotary screw-type cap to have a completely airtight cap "slip seal structure" that takes durability into practical use.
Thank you for looking at my items. We guarantee that your issue will be solved quickly.