Wancher Dream Fountain Pen AIZU URUSHI KIKKOU-NURI AKATAMENURI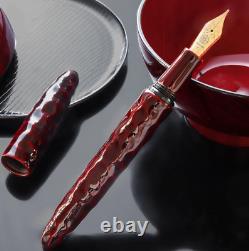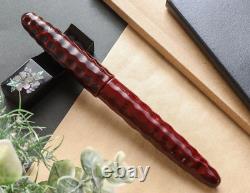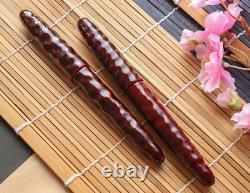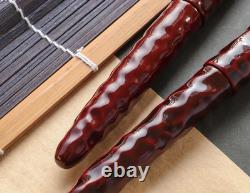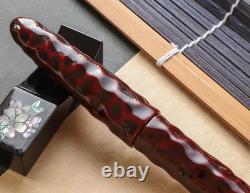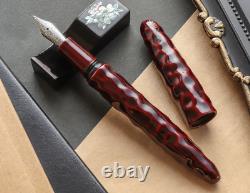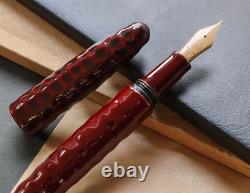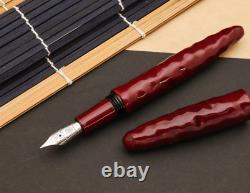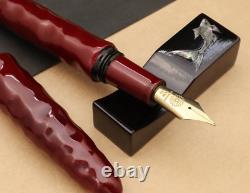 The Kikkou-nuri technique has its name originated from the word?? (Kikkou) which means "turtle shell". In this technique, the surface of the object is carved and then coated with multiple Urushi layers in a way that the final artwork will resemble a turtle shell. Combining with Akatame-nuri and Midoritame-nuri, the work results in a surprisingly unique pattern. We didn't expect that these two techniques will complement each other so well and create such an uncommon yet appealing finish. Filling mechanism: Converter or Cartridge (European International Standard).
Nib: #6 Jowo stainless steel. Compact air-tight cap: Preven dried-out ink problem.
Traditional Japanese Wooden Box + Pen Kimono + Instructional Materials + Certificate + Converter + Cartridge. Note: Each Urushi fountain pen is handcrafted with no two pieces exactly alike, which is a valuable characteristic of hand-crafted art. Therefore, the pen that you received might be slightly different from the prototype pictures, yet, at the same time, it will be a unique artwork of your own.