Wancher Dream Fountain Pen TRUE EBONITE SAND RED, Calligraphy Pen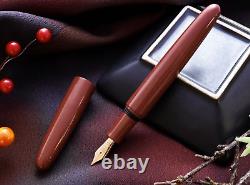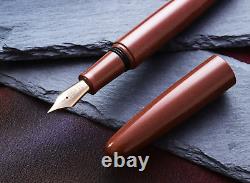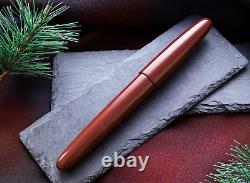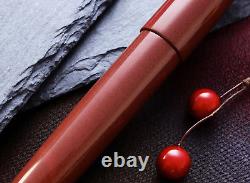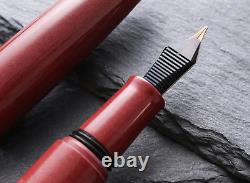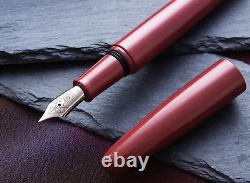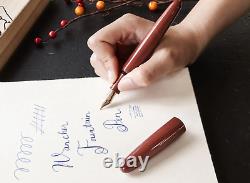 A true Ebonite fountain pen with true values of Japanese traditional arts. With a great fountain pen, you can write many beautiful things and amazing ideas. And from there, many good things are believed to come. We hope that with our Dream Pen, many dreams will be written about and become true. Ebonite is a great material made from natural rubber with a durable, warm, and luxurious feel for handwriting.
Ebonite was originally used to make fountain pens in the early 20th century. However, due to its complexity in production, it was later abandoned by most manufacturers in favor of various plastics, which were easier to work with. Today, as a homage to traditional pen manufacturing, we are honored to restore Ebonite as the material of all of our pens. The True Ebonite fountain pen is a combination of vintage materials and minimal design.
Our Ebonite is crafted into your fountain pen with the highest precision. Hold your True Ebonite fountain pen and feel the best quality in material for writing instruments. Filling mechanism: Converter or Cartridge (European International Standard). Nib: #6 Jowo stainless steel.
Compact air-tight cap: Preven dried-out ink problem. Traditional Japanese Wooden Box + Pen Kimono + Instructional Materials + Certificate + Converter + Cartridge. Note: The making process of True Ebonite fountain pens requires many handcrafting steps. Therefore, the thickness of the pen will vary slightly along the pen body and the cap's finial. Each pen is different from one to another.
We hope that you will embrace this point as a unique trait and special characteristic of the product.